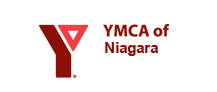 Photo Credit: YMCA of Niagara
Ownership of the Walker Family YMCA in St. Catharines is about to change.
The YMCA of Niagara says it's close to ending the sales process for the Walker Family YMCA.
In a release, the YMCA says Atria Development Corporation is purchasing the property.
Mayor Walter Sendzik says this is good news for St. Catharines.
"The purchase of this property by Atria Development will be a win-win for our St. Catharines community, providing the opportunity to develop quality purpose built-rental and condominium units and creatively explore new ways to leverage this asset as an ongoing "Centre of Community" for future residences and programming. We look forward to ongoing discussions"
In March, the Walker Family YMCA was put up for sale after closing in December 2020.