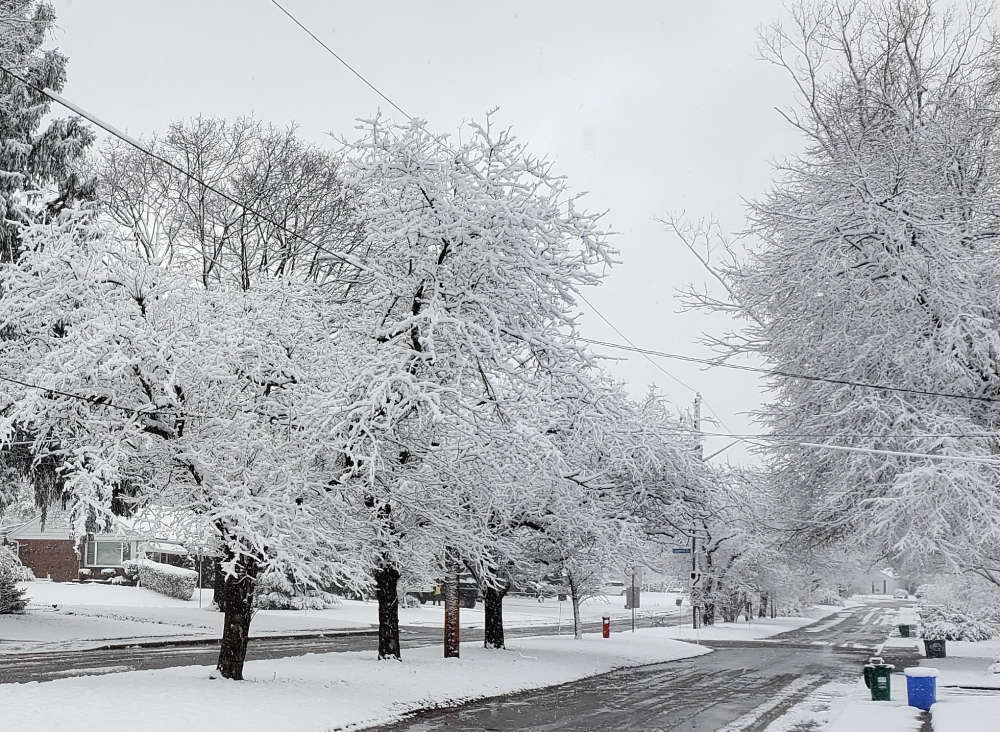 Peak snowfall rates of 5 to 8 cm per hour possible early this morning
A low pressure system tracking south of the Great Lakes is bringing significant snowfall to our region.
The weather office says heavy and blowing snow could significantly impact the morning commute.
Total snowfall amounts of 25 to 40 cm are possible with locally higher amounts of up to 50 cm.
Blowing snow is also possible this morning through the evening with gusty northerly to northwesterly winds.
Environment Canada suggests postponing non essential travel until conditions improve.