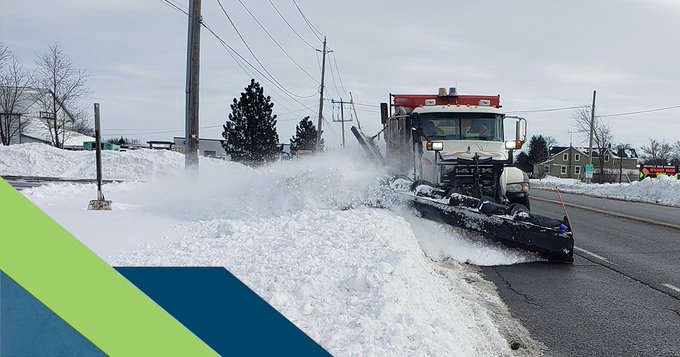 But city of St. Catharines warning of another weather system heading our way
The city of Niagara Falls says municipal crews continue to tackle the volume of snow left from Monday's winter event.
A new crew returned last night to conduct another full scale plowing operation.
In a release, municipal officials say yesterday afternoon 10 plow operators and 5 loaders were continuing in areas that required a first snow plow pass representing 15 -20% of the residential streets throughout the city.
Mayor Jim Diodati adding plowing on more than 35 streets and snow routes had to be halted because of abandoned cars in the middle of streets which caused delays because loaders typically used to clear crescents and small streets had to be diverted to help.
Meantime, the city of St. Catharines advising residents to prepare for a possible flash freeze early tomorrow morning that could result in icy roads and slippery conditions for much of the city.
The city noting with warmer temperatures and the possibility of rain in today's forecast it will melt some of the snow we got hit with Monday which could create thick ice when weather plummets back down to the sub-zero temperatures tonight into tomorrow