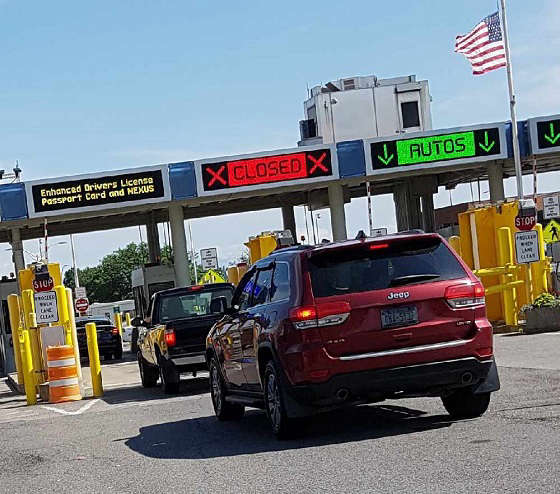 Essential workers who are not American citizens or permanent residents will soon need to prove vaccination status when crossing the border.
The U.S. Department of Homeland Security tweeting out non-American essential workers will soon be required to be fully immunized against COVID-19.
The new measure takes effect tomorrow, and impacts workers entering the country via land ports or ferry terminals.
However, unlike air travelers, people driving to the U.S. are not required to show proof of a negative COVID-19 test.
This comes after Canada instituted its own vaccine mandate for American truckers crossing the border earlier this month.
The new restrictions will also apply to Canadians traveling for non-essential reasons.
NEW: Beginning Saturday, January 22, DHS will require non-U.S. individuals seeking to enter the U.S, via land ports of entry and ferry terminals at the U.S.-Mexico and U.S.-Canada borders to be fully vaccinated for #COVID19 and provide related proof of vaccination.

— Homeland Security (@DHSgov) January 20, 2022