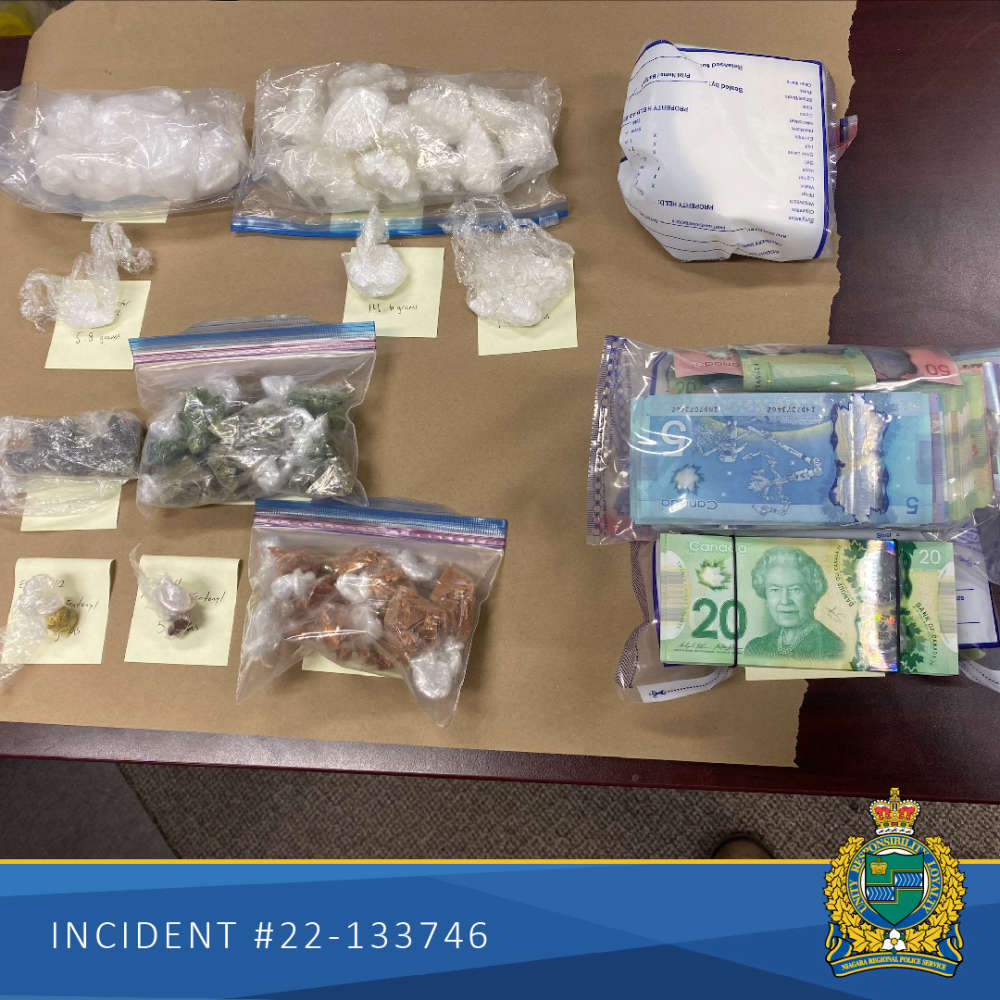 Photo Credit: Niagara Regional Police Services
Police seize about $196,000 worth of suspected narcotics.
Two people have been arrested in connection to a drug bust in Welland.
Yesterday, police searched a home near Memorial Park Drive and Quebec Avenue, as well as a home near Ontario Road and Canal Bank Street.
Officers found 688.1 grams of suspected cocaine, 346.2 grams of suspected fentanyl and 237.8 grams of suspected crystal meth.
The drugs are worth an estimated $196,000 total.
Police also found over $5,000 cash.
Facing charges are 27-year-old Dryden Richard Berketo and 38-year-old Andrew Romanyk, who are both from Welland.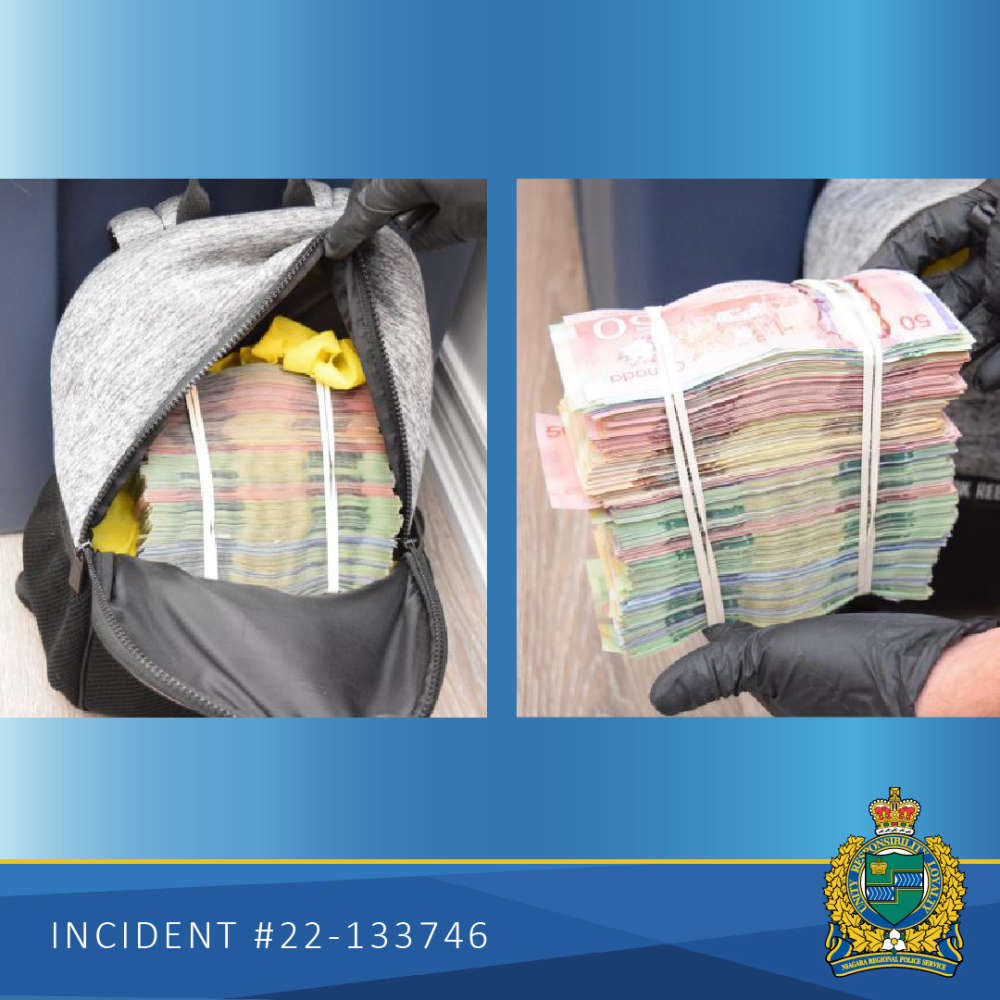 Photo Credit: Niagara Regional Police Services