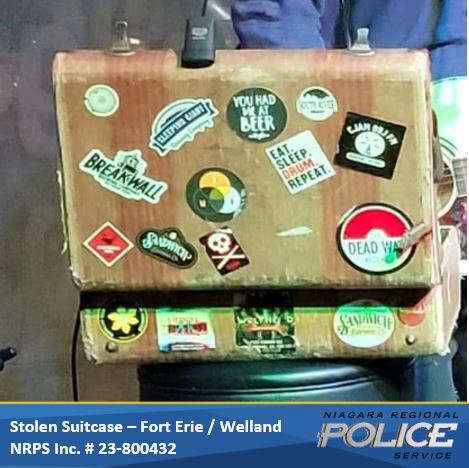 Photo Credit: Niagara Regional Police Services
Stolen property worth about $9,000
Two people have been arrested after musical instruments were stolen from a restaurant in Fort Erie.
Police say on March 25th, a musician was performing at the restaurant and briefly left the instruments unguarded while loading their gear.
The value of the stolen instruments is about $9,000.
According to investigators, some of the stolen property was being sold on Kijiji in Welland.
Yesterday, the suspects were arrested after police posed as people looking to buy the items.
Some of the other items were found at a home in Welland.
Facing charges are 36 year old Jason Royce White, and 32 year old Natasha Leigh Seguin of no fixed address.
Police are still looking for a brown suitcase the musician owned, and they believe the suspects left it in Maple Park in Welland between March 25th and the 27th.
Anyone with information is asked to contact police at 905-688-4111, option 3, extension 1009339.