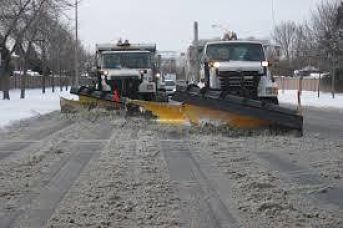 The City of Niagara Falls is reminding you to avoid parking on the street as clean up efforts continue after this week's storm.
Officials say while most streets have been cleared with one or two passes, parked vehicles continue to be a concern, as the plows have to bypass those streets until the cars are removed.
The City also notes crescents, culs-de-sac, elbows and dead ends have either been cleared or have had a pass to allow vehicles to get onto the street.
Crews have reported challenges at Warren Woods Subdivision with the dense housing, roundabouts and parked vehicles, resulting in plow trucks getting stuck and needing to get towed out.
This morning, snow removal equipment entered the section of Warren Woods east of Kalar Road.
Further cleanup efforts will continue throughout the day and evening, and sanding operations will commence once streets are cleared of material.
Meanwhile, City and WEGO services are back up and running and Chair a Van will return to limited service today.
Riders should expect delays and be cautious around and at bus stops.
As well, City Hall and the MacBain Community Centre are now open to the public.