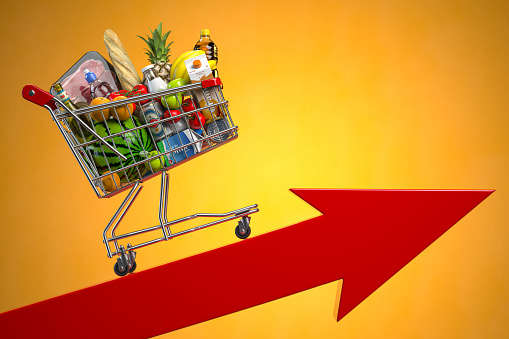 Inflation rose 6.8 percent in April compared to a year ago.
Statistics Canada says last month, inflation rose 6.8 percent compared to a year ago.
It's the highest the rate has been since January 1991.
The agency says prices for just about everything at grocery stores rose across the country.
Specifically, meat prices are up 10.1 percent, bread 12.2 percent and pasta 19.6 percent.
Gas prices also shot up last month by 36.3 percent.
Bank of Montreal Chief Economist Douglas Porter says the report indicates inflation is spreading broadly, and he expects the worst is yet to come.
Statistics Canada says Russia's invasion of Ukraine and poor weather in growing regions are driving forces behind the increases in food prices.