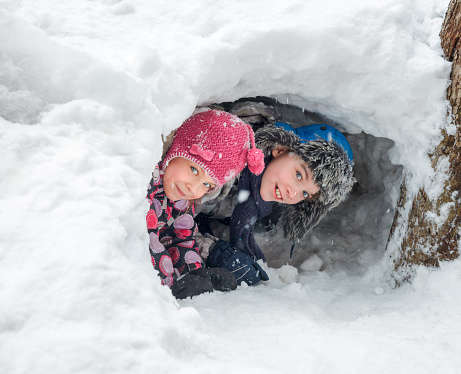 Parents asked to ensure kids are not playing in the snow along roadways.
The City of St. Catharines is asking parents not to let children play in snow forts or the snow along streets.
In a Facebook post, city officials note clean up crews using heavy machinery to clear streets may have a difficult time seeing children playing.
Road crews have reported seeing snow forts near the side of some streets.