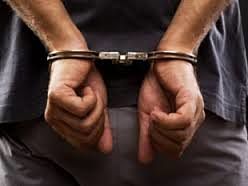 St. Catharines man charged in kidnapping of daughters.
A St. Catharines man wanted on a Canada-wide warrant has been arrested.
Investigators say on Wednesday, police located and charged 46 year old Clayton Misener, who stands accused of kidnapping his daughters, Paige and Alexandra Misener.
Both girls were located safe and sound.
Misener was located and arrested on the Islands of Saint-Pierre et Miquelon, which is south of Newfoundland.
He'll remain in custody there until the NRPS take over custody.
Misener has been charged with abduction and violating a court order.
Anyone with information on the case is asked to call the Niagara Regional Police Service at 905-688-4111, ext. 1009964.