Photo Credit: Karat Jewellers Facebook
Two suspects in armed jewelry store robbery remain on the loose.
A St. Catharines jewelry store has re-opened following a shooting last week.
In a Facebook post, Karat Jewellers is thanking the public for its support, as well as Niagara EMS and Niagara Regional Police for their response to the situation.
The store was robbed at gunpoint by two suspects on May 11th.
Investigators say the suspects were last spotted on a motorcycle on the Toronto bound QEW.
Anyone with information about the incident is asked to call the NRP at (905) 688-4111, option. 3, extension 1024208.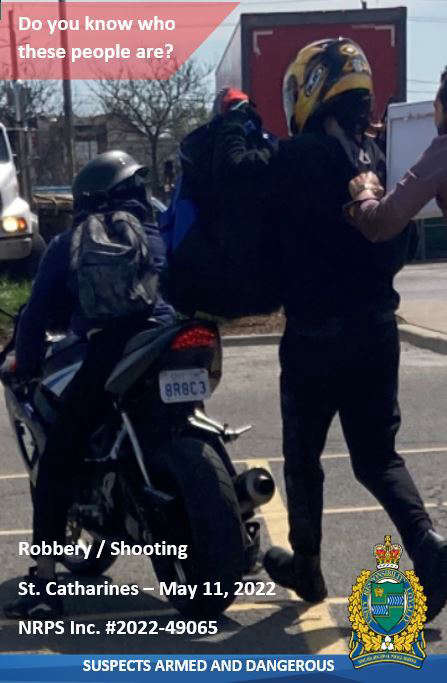 Photo Credit: Niagara Regional Police