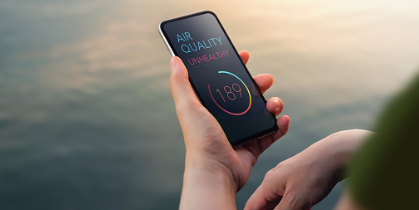 Environment Canada says the region may experience deteriorated air quality this week, due to smoke from forest fires
Special air quality statements remain in effect for parts of Alberta, Quebec, Nova Scotia and Ontario, including Niagara.
Environment Canada says this is due to smoke from forest fires, which continue to burn in several provinces.
There are over 400 fires, some of which are considered too dangerous for firefighters to attack directly.
The Donnie Creek wildfire in northeastern BC has burned 2400 square kilometres of land, making it the second largest fire in the province's history.
The low air quality could continue through most of the week, and is especially risky for pregnant women, the elderly, children, anyone who works outdoors, and people with lung disease.
You can also keep your indoor air clean by using an air purifier with a HEPA filter.