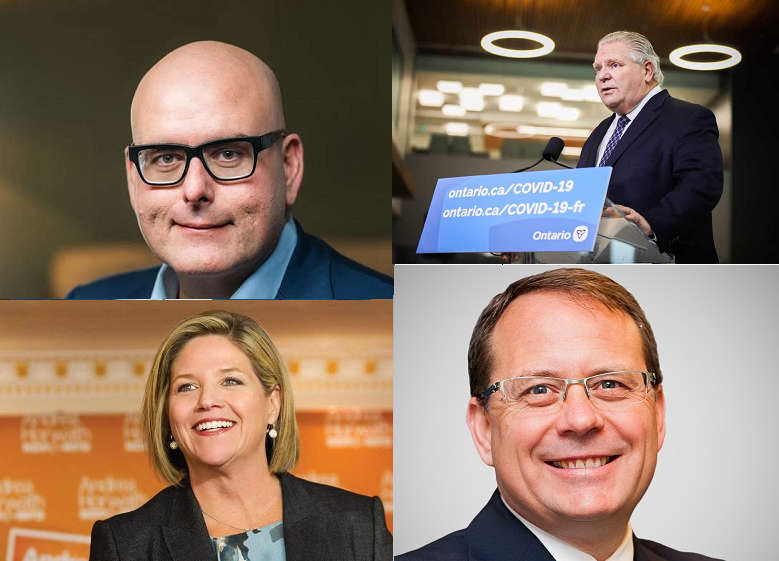 The twenty-first day of the election campaign begins today with the main party leaders campaigning in-person and online.
Still some leaders working remotely today after contracting COVID last week.
PC Leader Doug Ford is set to make a campaign stop in Toronto this morning.
Liberal Leader Steven Del Duca will be visiting residents in both Hammond and Sarsfield impacted by last Saturday's intense storm, and he will later be making an announcement at Clarence-Rockland.
Green Party Leader Mike Schreiner who is still recovering from COVID is making a virtual announcement at 10 a-m.
NDP Leader Andrea Horwath starts the day with an announcement in Pickering on her party's plan for families who lost loved ones in long-term care.