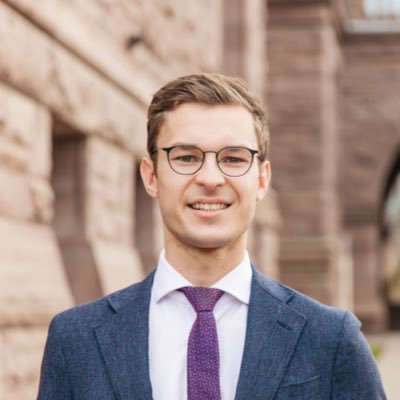 Photo Credit: @samoosterhoff
Local MPP says this will help reintegrate offenders into society
The province has passed a motion calling for more spiritual care in correctional institutions.
Motion 55 was brought forth by Niagara West MPP Sam Oosterhoff, and received unanimous support from all parties.
Oosterhoff says this will help rehabilitate inmates of all faiths, and help them reintegrate into society once their sentences are over.
"Motion 55, calling for the inclusion of multi-faith chaplaincy work in Ontario's correctional institutions, is an important step towards improving the reintegration of offenders into society and promoting community safety," said MPP Oosterhoff.
The bill was endorsed by several organizations, including the Muslim Association of Canada and Jewish Family and Child Services of Greater Toronto.
Ontario's correctional services house offenders typically serving sentences ranging from sixty days to a maximum of two years less a day.
Grateful for the unanimous support of the Legislature for my motion recognizing the important work of Ontario's prison chaplains, and adding connections to spiritual care to the services of the Ontario Reintegration Tables! pic.twitter.com/b5ikBO95gX

— Sam Oosterhoff (@samoosterhoff) June 5, 2023