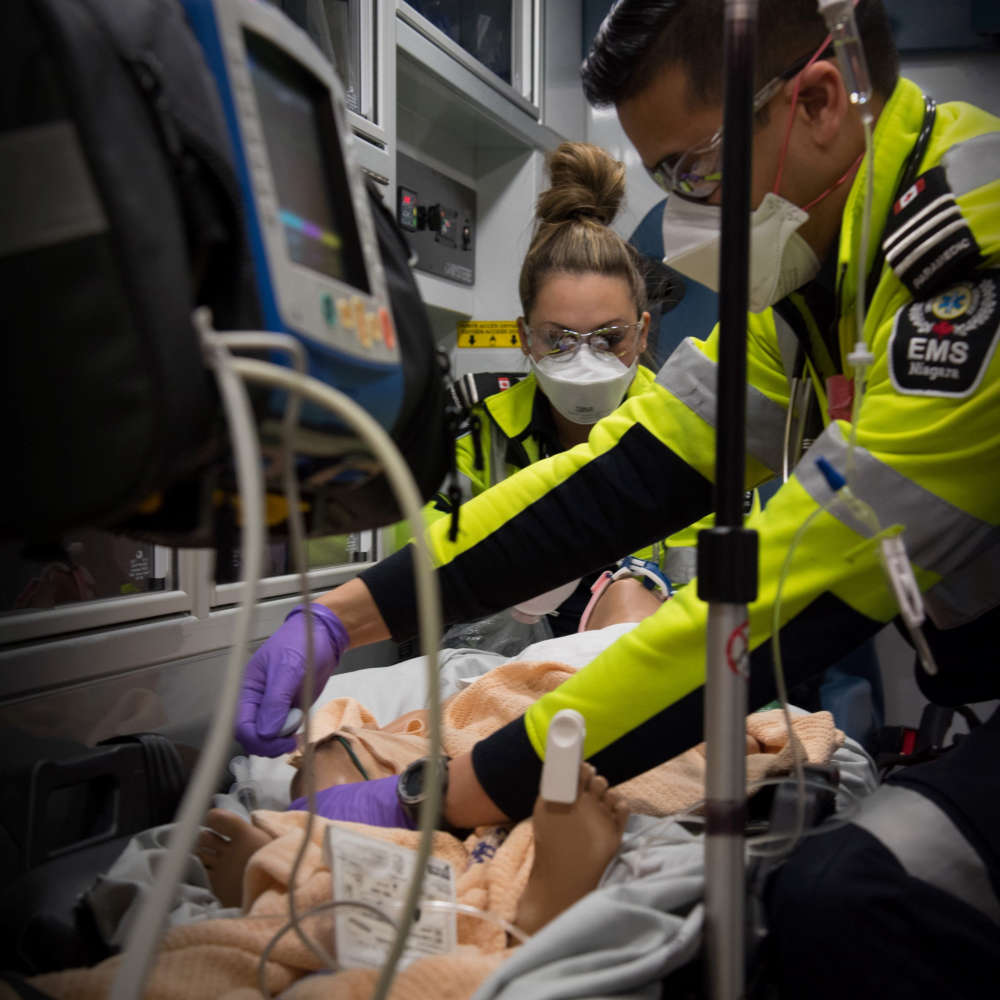 Niagara EMS/Twitter
Two tweets yesterday paint grim picture of current status of emergency care in the region
A snapshot on Twitter yesterday of the increasing pressures on our first responders and hospital staff across Niagara.
Niagara Health tweeting out "1/2 Our Emergency Departments (ED) are under significant pressure. Please consider all of your healthcare options before coming to the ED to ensure you are accessing the appropriate level of care. There are other options for those who do not need ED care. "
Niagara EMS adding "Paramedics are dealing with high call volume and major offload delays at hospitals. Despite these and other challenges, staff are stepping up to fill all open shifts plus answer the call for upstaffing extra ambulances. Their dedication to residents of Niagara cannot go unnoticed."
Niagara Health, meanwhile, is also reporting the deaths of another 2 Niagara residents from COVID.
However, the number of patients with the virus in hospital has dropped to 49 as of yesterday with 91 staff and physicians self-isolating.