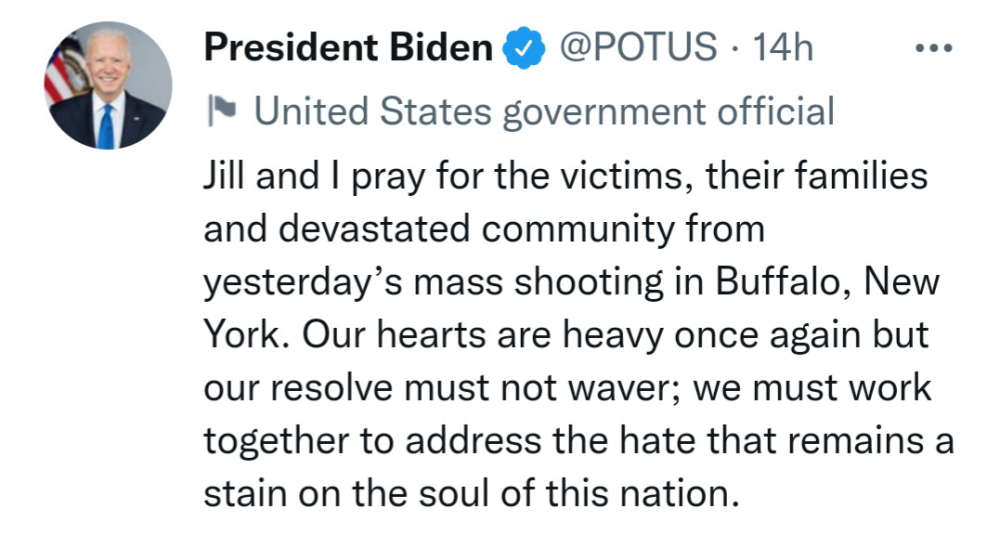 City grieves for the 10 victims killed in shooting at Tops
President Joe Biden and the first lady plan to travel to Buffalo tomorrow to grieve with the community as it mourns those killed or wounded in Saturday's supermarket shooting.
Biden is urging unity as a remedy for what he calls ``the hate that remains a stain on the soul of America.''
On Saturday, a teenage gunman in military gear opened fire at the Tops Market on Jefferson taking the lives of 10 people and injuring another three.
Most of the victims were Black.
Police are calling it a racially motivated attack.
The 18 year old was taken into custody after surrendering to police at the scene.