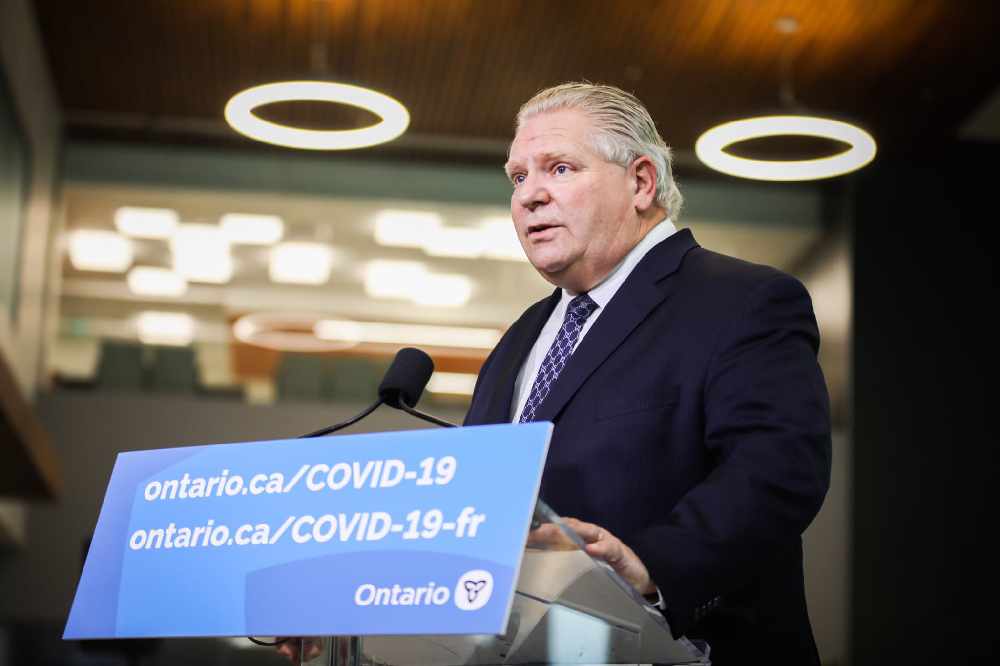 Announcement set for 11:30 this morning
The premier is expected to announce an easing of restrictions at the media conference.
He will be joined by Christine Elliott, Deputy Premier and Minister of Health, and Dr. Kieran Moore, Chief Medical Officer of Health.
If government sources are correct, the Premier will announce an easing of some restrictions starting January 31st.
The sources say restaurants will be allowed to reopen to indoor dining, but will be limited to 50 percent capacity
They add, from there, it will be a gradual loosening of restrictions through the month of February with a possible full reopening in March depending on the COVID case numbers
This comes after the Health Minister outlined new modelling yesterday that shows,cases of the Omicron variant are expected to peak in the next several days with a peak in hospitalizations and ICU admissions to follow.