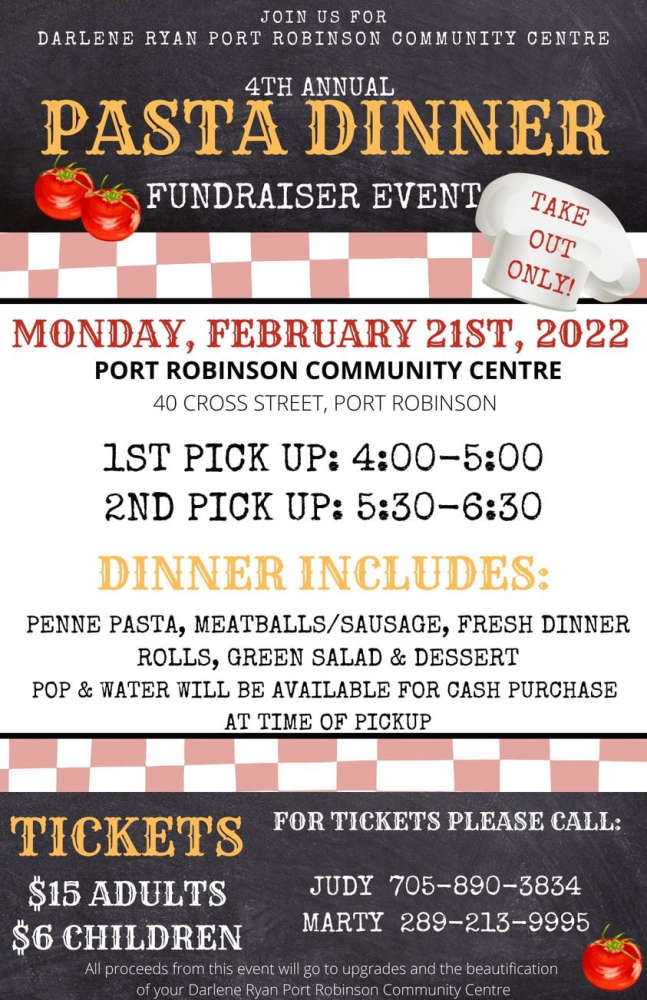 Photo Credit: City of Thorold Facebook
Proceeds will go towards upgrades and beautification of centre.
The Darlene Ryan Port Robinson Community Centre in Thorold will soon hold its 4th Annual Pasta Dinner Fundraiser Event.
This year's event, which is on Monday, February 21st, is take out only.
The take out meal, which costs $15 per adult and $6 per child, will include salad, dinner rolls, penne pasta, meatballs, sausage and dessert.
Pop and water will be available at the time of pick up.
Food can be picked between 4:00 p.m. - 5:00 p.m. or 5:30 p.m. - 6:30 p.m.
Proceeds will be used towards centre upgrades and beautification.
For tickets and to arrange a pickup time, please call Judy at 705-725-6847 or Marty at 289-213-9995.