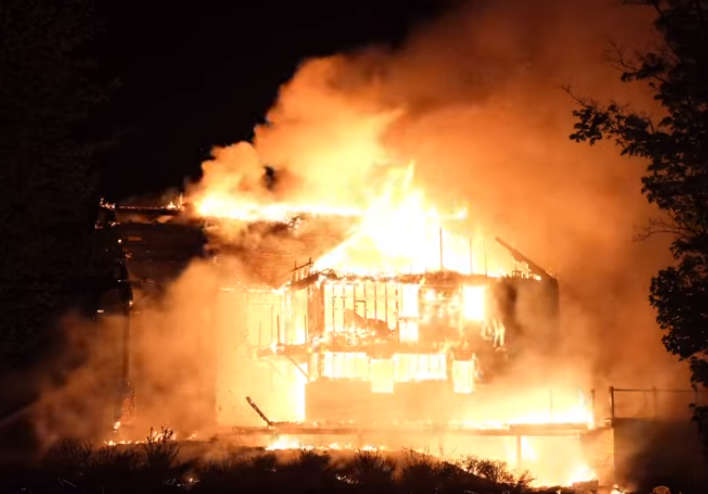 Photo Credit: YouTube
About $5 million worth of damage to house.
A Port Colborne family of six is safe after a structure fire destroyed their home this morning.
The Standard reporting crews were called to a blaze at 936 Cedar Bay Road just after 1:00 a.m. today.
The home is about 50 metres away from the main road, in a wooded area.
Smoke from the scene could be seen at least a kilometre away.
Port Colborne Fire and Emergency Services extinguished the blaze with the assistance of tankers from the Wainfleet, Fort Erie and Niagara Falls fire departments.
The house, as well as a garage with motorcycles, a classic car and some off-road vehicles were all destroyed.
Damage is estimated to be around $5 million.
Fire Chief Scott Lawson telling the Standard a family member saw a glow outside their home and woke the others up, before they all escaped out a garage door.
Investigators are still looking into the cause of the blaze.