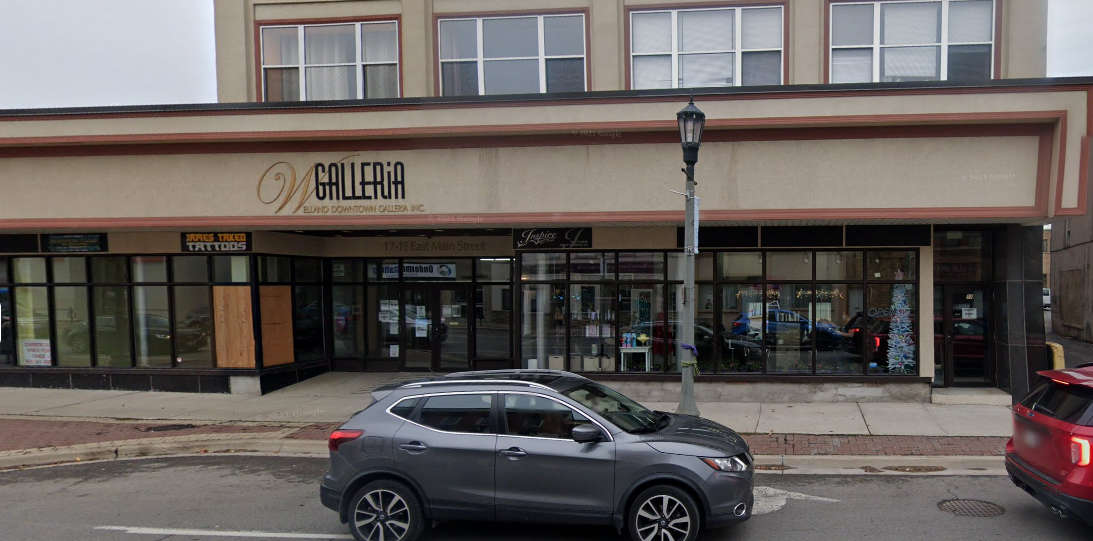 Photo Credit: Google Street View
Several businesses targeted by multiple break and enters in Welland.
Niagara Regional Police are on the hunt for two suspects wanted in connection to several break and enters in Welland.
On Sunday, May 15th, officers received a report of several break and enters at a mall/plaza at 17 East Main Street in Welland.
Investigators says a contractor working on site found an exterior entrance door had been damaged.
Further damage was done to the interior
Four businesses - a marketing company, a tattoo shop, a hair salon and an immigration business - were targeted.
Items stolen include a laptop, an iPhone, a digital camera and an Xbox gaming system.
Damage to the entrance doors and interiors is estimated at $4,000.
Police believe the break and enters took place between 9:00 p.m. on Saturday, May 14th, and 12:15 a.m. on Sunday, May 15th.
Officers say two suspects are believed to be responsible.
Suspect 1:
Grey hoodie
Black backpack
Hood up over the head
Suspect 2:
Dark coloured hoodie
Hood up over the head
Anyone with information is asked to call 905-688-4111, extension 1023300.