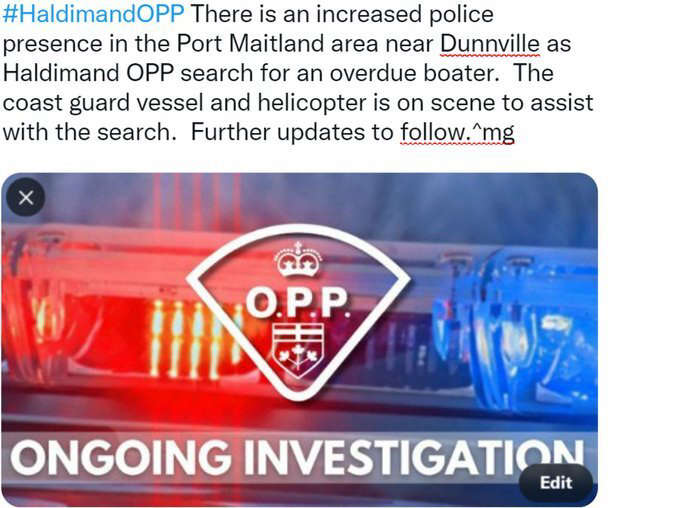 Search centred around Port Maitland area
Haldimand County OPP continue to search for a boater who went missing near Port Maitland.
Officers say the 74 year old went fishing around 4:00 a.m. on Thursday, and was reported missing at 5:20 p.m. that day.
Despite assistance from Niagara Regional Police, the Canadian Coast Guard, the OPP's Marine Unit, Aviation Services and the Joint Rescue Coordination Centre from Trenton, the man has not been found.
The OPP also says updates will be provided as more details become apparent.