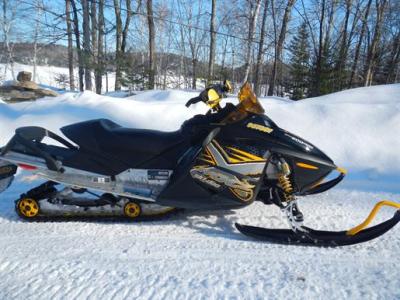 Police say alcohol/drugs and driving on frozen waterways top causes of snowmobile fatalities.
Tomorrow marks the start of Snowmobile Safety Week.
The OPP taking the opportunity to remind drivers making the riding season safe and enjoyable comes down to common sense and smart decisions.
Police also note some grim statistics from the past 10 years,
The says driving too fast for the conditions has been the leading cause of OPP-investigated snowmobile deaths, alcohol/drugs were a factor in almost half of the fatalities and forty per cent of the deaths occurred on frozen waterways - a grim reminder that traveling on frozen lakes and rivers is consistently unsafe year after year.