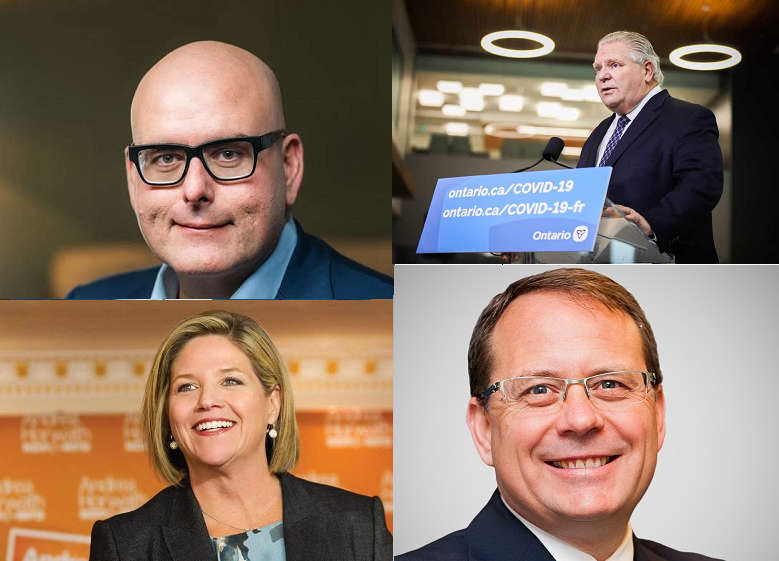 NDP Leader Andrea Horwath and Green Party Leader Mike Schreiner continue to campaign virtually as they battle COVID-19.
Ontario's election campaign continues to chug along, though two party leaders continue to campaign virtually.
Green Party Leader Mike Schreiner and NDP Leader Andrea Horwath have both tested positive for COVID-19.
In a statement released today, the NDP says it has a plan to regulate retail and wholesale mark-up of gas prices.
Liberal Leader Steven Del Duca was in Ottawa this morning, promising if elected, his party would help cover the cost to build light rail transit into Kanata and Barrhaven.
Meanwhile, Progressive Conservative Leader Doug Ford was in Niagara Falls this morning, saying a re-elected PC party would prioritize the building of the new South Niagara Hospital.