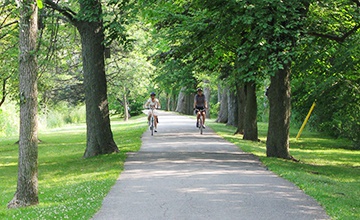 Some more help for the province's struggling tourism sector.
The provincial government is providing over $1 million to assist over 300 resource-based tourism businesses operating at provincial parks and conservation reserves.
To do this, the province has waived certain land use and license fees for this year.
Jeff Yurek, Minister of the Environment, Conservation and Parks says this will be a big boost for local communities.
"Ontario's tourism industry continues to be heavily impacted by public health and safety measures related to COVID-19, and this includes the hundreds of businesses that make our provincial parks and conservation reserves vibrant tourist destinations. By providing much-needed relief to these businesses, many of which are family-owned, not only are we investing in the future of Ontario Parks, we are supporting local job creators and the communities that depend on them."
The province has also vowed to reduce and defer payment of land use fees for commercial youth camps until next year.