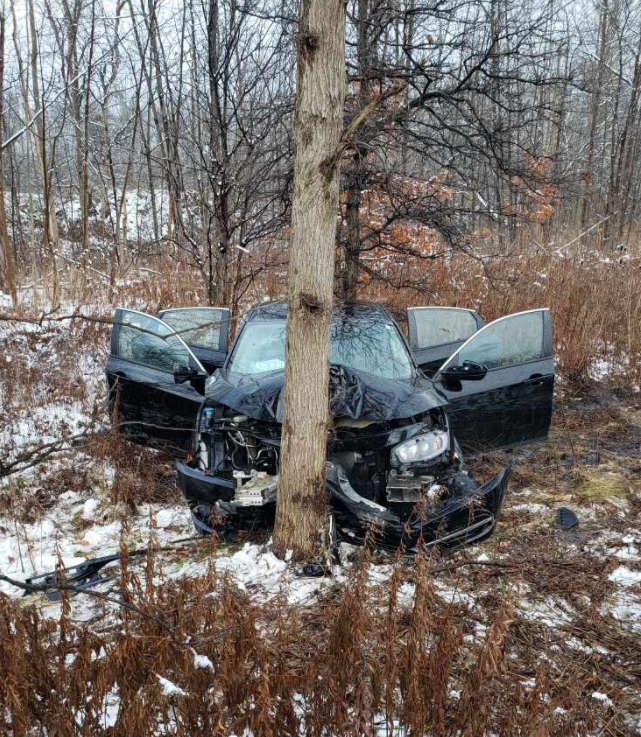 Photo Credit: OPP Highway Safety Division Twitter
One killed, another seriously injured in single vehicle collision.
One person has died, and another suffered serious injuries following a collision on the QEW near Sodom Road.
Niagara OPP say a car traveling in the Toronto bound lanes left the highway and hit a tree on Sunday afternoon.
The driver was seriously injured, and one passenger was killed.
Another passenger in the car wasn't injured.
Investigators say the lanes were re-opened around 7:00 p.m.
There is no word yet on what caused the crash.