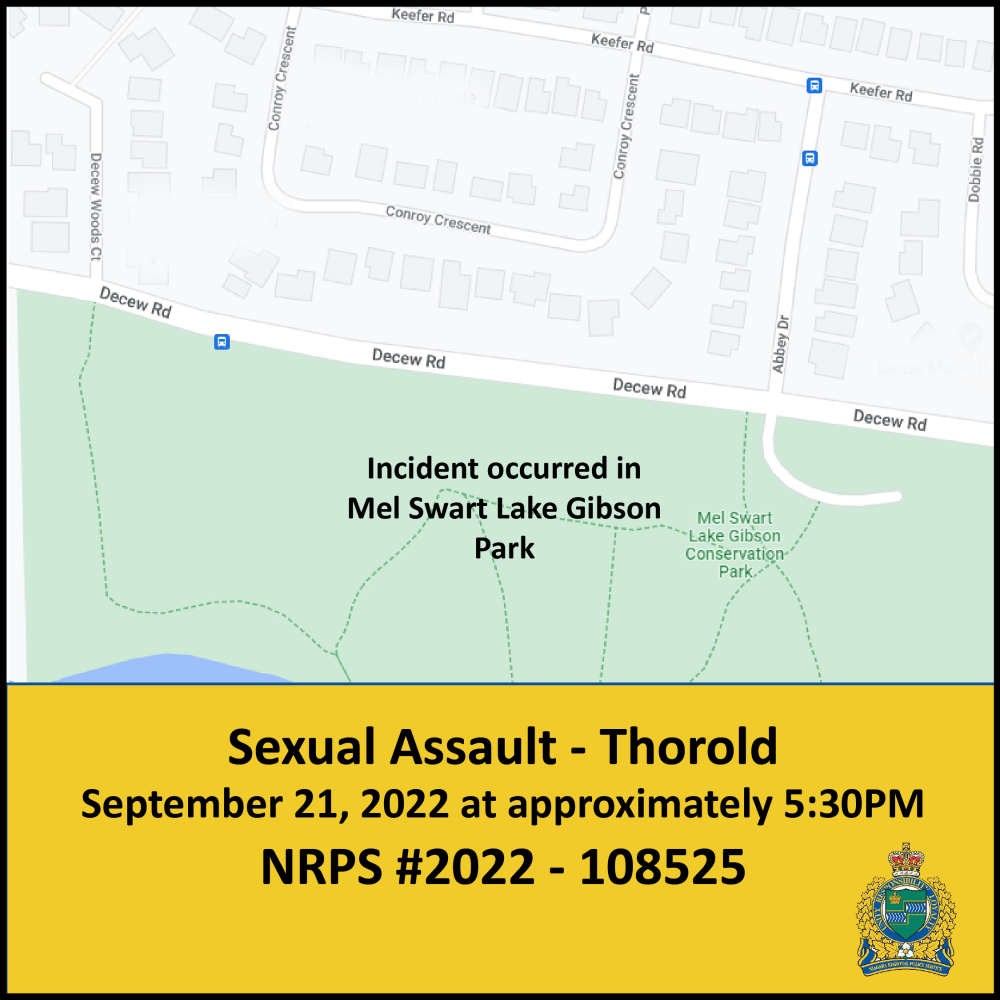 Photo Credit: Niagara Regional Police Services
Woman in her 20s sexually assaulted at Mel Swart Lake Gibson Conservation Park in Thorold.
Niagara Regional Police are on the hunt for a sexual assault suspect.
Officers say around 5:30 p.m. on September 21st, a woman in her 20s was hiking alone in Mel Swart Lake Gibson Conservation Park in Thorold.
She was approached by a man when she sat down on a park bench.
The man sat down beside her and assaulted her.
The suspect fled when another woman and her daughter walked up.
The victim was not injured.
The woman escorted the victim to the parking lot, and the victim left and called police.
The suspect is described as:
White male, tanned, freckles on cheeks
Approximately 30-40 years
Light brown short hair and a moustache (clean cut / well groomed)
Brown eyes
Approximately 5'11"
200 - 220 lbs. - broad muscular build
The suspect was wearing:
Charcoal grey hooded sweatshirt with an unknown white logo over the left side chest area, white drawstrings in hood
Blue jeans
Police are asking for information that may identify the suspect.
Investigators would also like to speak with the witness who assisted the victim.
Anyone with information is asked to call the NRP at 905-688-4111, option 3, extension 1009450.
Tips can also be phoned in to Crime Stoppers at 1-800-222-TIPS.