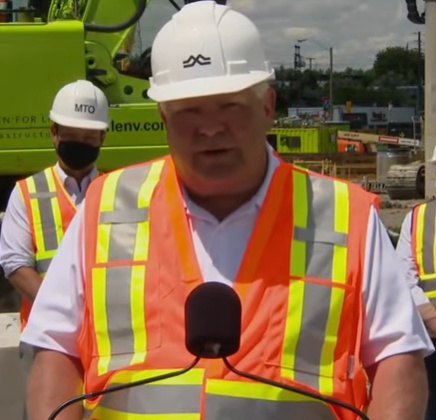 Premier Ford says we should lock Paul Bernardo up for the rest of his life and throw away the key.
ONTARIO - Premier Doug Ford was asked about the Parole Bernardo parole hearing today.
Bernardo is eligible for parole every 2 years. He first applied two years ago and every time he does, the families of his teenaged victims Kristen French and Leslie Mahaffy are forced to relive the tragedy. Bernardo is guilty of murder, torture and rape. The families are asking for his parole eligibility to be denied, or at the very least pushed back to every 5 years so they do not have to constant relive this nightmare.
Premier Doug Ford was asked today if he agreed with the families.
"Absolutely I agree with the families, in fact I would take it one step further and lock him up and throw away the key, nothing but a scumbag."
The Parole hearing spent about 30 minutes in deliberations yesterday before denying his parole.
Ford was speaking today to announce the ground breaking of the Scarborough Subway extension. The Scarborough Subway Extension will extend the Toronto Transit Commission's (TTC) Line 2 7.8 km further into Scarborough, with stations at Lawrence Avenue and McCowan Road, Scarborough Centre, and Sheppard Avenue and McCowan Road.