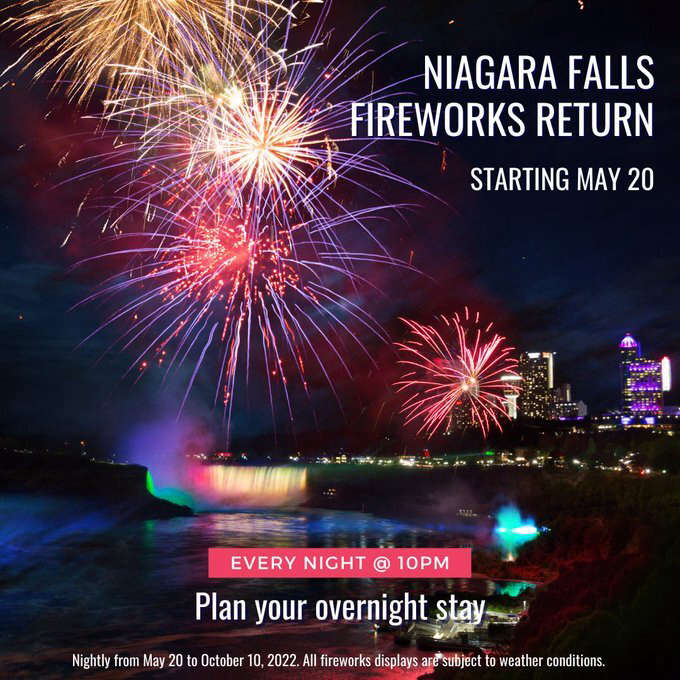 Animal rights group opposed to the resumption of the nightly displays
Despite opposition, nightly fireworks over the falls, kick off this Victoria Day long weekend.
The Niagara Falls Fireworks Series launches Friday night and will continue every night until October 10th, Thanksgiving weekend.
On its website, Niagara Falls Tourism boasts with 144 shows, there are "plenty of opportunities to enjoy the spectacular fireworks display with stunning views of the Falls."
However, the return to nightly shows through the summer months has met with some resistance.
The head of PETA, People for the Ethical Treatment of Animals, sending the tourism group a letter asking officials to consider the impact the noise from nightly fireworks has on pets and wildlife.
PETA asking Niagara Falls Tourism to consider switching to a laser or drone light show instead.