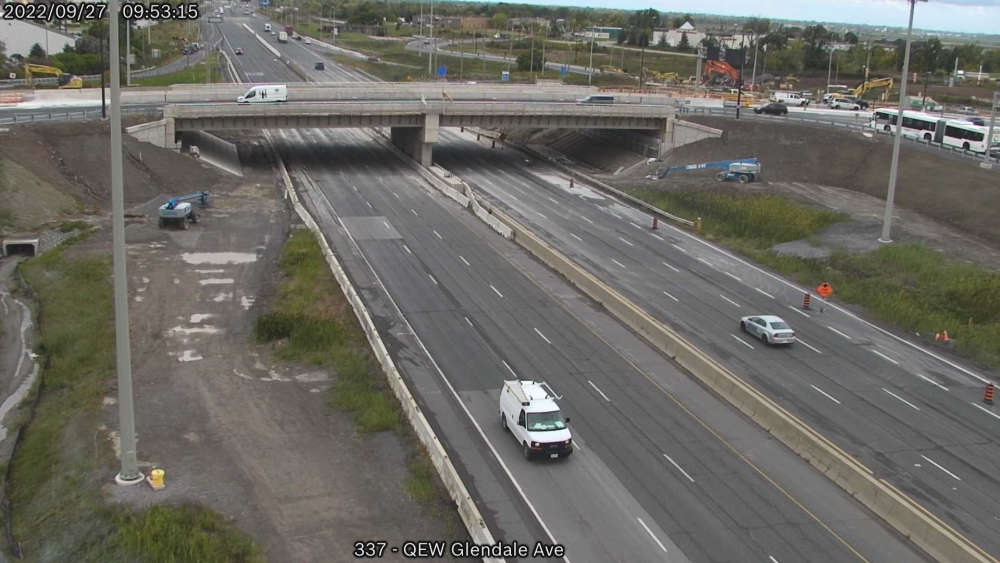 Niagara's new diverging diamond interchange at Glendale Avenue opened Monday
Update Tuesday morning:
The QEW is open at Glendale Avenue, after closing for demolition of the old Glendale exit.
Original Story, Monday:
Ontario's first-ever diverging diamond opened to motorist today.
The Ministry of Transportations (MTO) new interchange at Glendale Avenue and the QEW in Niagara opened this morning.
The area has seen an increase in traffic since the new Outlet Mall opened in 2014 and this new interchange is supposed to help reduce gridlock and improve traffic flow.
The province recently held an in person public education session on learning how to navigate the new interchange.
You can see a video on it by clicking here.
With the opening of the new route, the old Glendale overpass is set for demolition today.
The MTO plans to close the QEW in both directions at 7:30 p.m. tonight and will remain closed until tomorrow morning at 7:30 a.m.
The timing of the closure remains weather permitting.
The QEW Niagara bound will be closed at Glendale Avenue and traffic diverted via detour routes through Taylor and Mountain Roads.
Access to Highway 405 from the QEW Niagara Bound will be through Glendale Avenue, Taylor Road, Mountain Road, QEW, Thorold Stone Road and Stanley Avenue.
QEW Toronto Bound will be closed at Mountain Road with traffic diverted via a detour route through Mountain and Taylor Roads.
Highway 405 Toronto Bound will be closed at Stanley Avenue and traffic diverted via Thorold Stone Road, QEW, Mountain and Taylor Roads.
You can view the route detour map by clicking here.