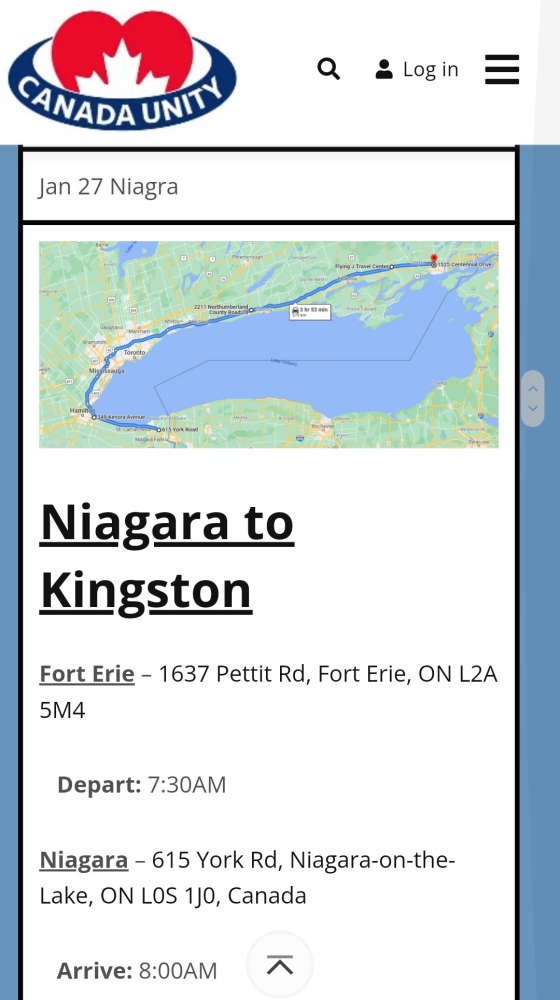 Convoy will head to Ottawa for mass weekend protest against vaccine mandates
The group helping to organize the January 29th rally in Ottawa, Canada Unity, has a post on its website inviting truckers and supporters to meet Thursday in Fort Erie at 7:30 in the morning.
From there the group will travel to Niagara on the Lake and then onto Hamilton.
The protestors will meet up with a larger "Freedom Convoy" that is heading to Ottawa for the weekend protest.
Yesterday, the federal government was asked to ease vaccine mandates for cross border truckers by business groups.
Under the mandate which began January 15th, Canadian long haul truckers must now be vaccinated to avoid a two week quarantine when returning to Canada from the U.S.
Prime Minister Trudeau defended the mandate saying it is a necessary step to keep supply chains open, adding COVID is the biggest risk to the economy.
Meanwhile, the "Freedom Convoy 2022" Go Fund Me campaign has raised over $4.5 million, but the fundraising platform says it's holding the funds until "a clear plan" for how the money will be spent is presented.