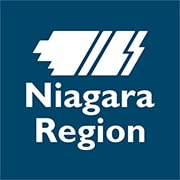 Residents are asked to keep green bin and blue/grey box materials until next week.
The Niagara Region says it's continuing to work closely with municipalities to mitigate the effects of yesterday's storm.
Officials say the region's waste collection contractors are currently trying to complete collection in areas that are typically serviced on Monday, with a focus on streets that are plowed.
Areas not attended to today will receive services on Wednesday.
While collection in most areas is delayed by one day, further delays may occur based on road conditions.
Residents are asked to keep Green Bin and Blue/Grey Box materials until next week's collection if possible.
The Niagara Region also notes that snow plows are now focusing on areas such as roads and bridges, bicycle lanes, intersections, turning lanes and shoulder areas.
Residents are asked to avoid on-street parking where possible to allow plows to clear the rest of the snow.
You're also asked to drive cautiously, keep kids off of snow plows, keep sightlines and roadways clear when shoveling and avoid placing waste materials on top of snow banks.