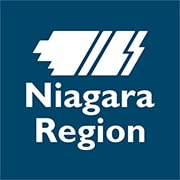 National Public Works Week running until May 21st.
As part of National Public Works Week, the Niagara Region is celebrating the work of its Public Works Staff.
National Public Works Week runs from May 15 - 21, and this year's theme is Ready & Resilient.
The theme highlights the ability of these professional to perform regular public works duties and be ready at a moments notice in the event of emergencies and severe weather.
Public Works staff help keep Niagara strong by providing services in transportation, water and wastewater treatment, and recycling and waste collection and disposal.