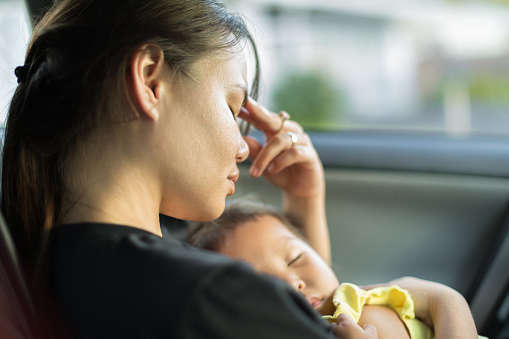 Study shows public health nurse-delivered cognitive behavioural therapy can lead to less anxiety and postpartum depression in new mothers.
A Niagara Public Health program is having a positive impact on the relationship between mothers and babies.
A McMaster University study indicates public health nurse-delivered cognitive behavioural therapy can result in less anxiety and postpartum depression (PPD)for new mothers.
Mothers who participated in a nine week series were five times more likely to experience an improvement in depression than those receiving traditional care alone.
About one in five mothers experience PPD, but due to long waitlists and lack of access to affordable care, only about 15 percent of mothers with PPD can get evidence-based treatment.
"As public health nurses are frequently a first point of contact for many mothers with postpartum depression, and as this treatment is scalable and deliverable online, it has the potential to greatly improve access to effective treatment for mothers with around the world," said the study's principal investigator, Dr. Ryan J Van Lieshout, Canada Research Chair in the Perinatal Programming of Mental Disorders.
Niagara Region Public Health continues to offer this nine-week program for expectant parents, as well as parents with kids up to 18 months old who are feeling depressed, down or anxious.
Due to the pandemic, the program is currently being offered online.
More information about the program can be found here.