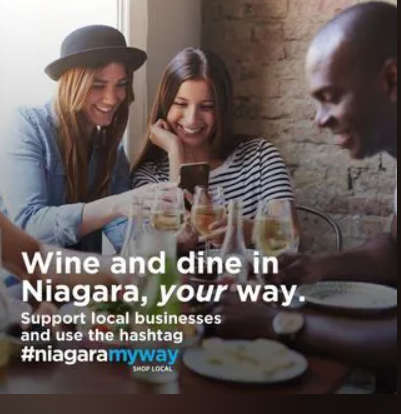 Photo Credit: Niagara My Way
Residents urged to shop local this holiday season.
A new campaign has launched in an effort to encourage people to shop locally this holiday season.
The Greater Niagara Chamber of Commerce has teamed up with the Niagara-on-the-Lake Chamber of Commerce for the Niagara My Way campaign.
Residents are asked to snap a picture of themselves shopping at a store in Niagara or dining at a local restaurant and share it on Twitter, Instagram or Facebook with the hashtag #NiagaraMyWay.
Organizers say two lucky people will win a $200 gift card to the business of their choice.
The contest runs until December 16th.