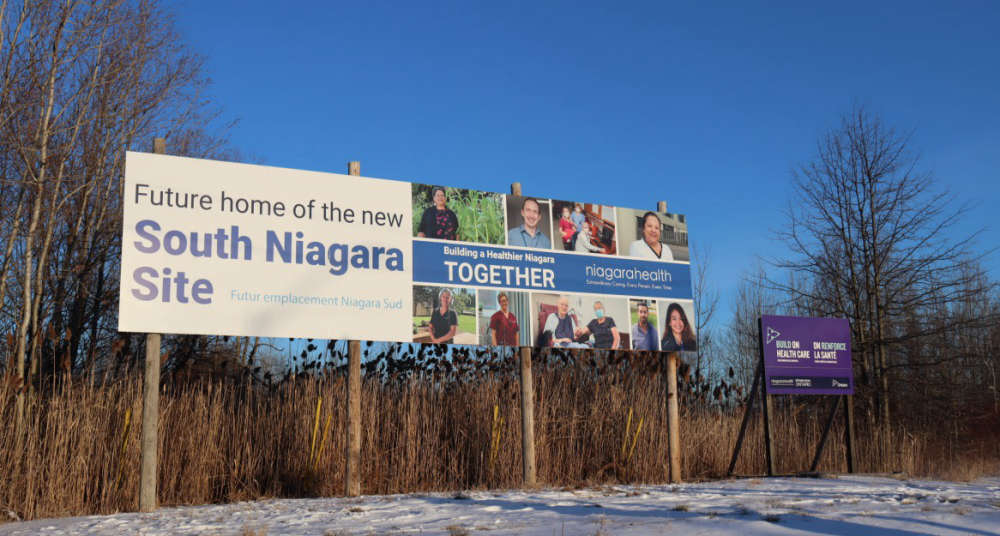 Photo Credit: Niagara Health
Online tool launched to connect project team with local businesses able to supply services and materials for project.
Niagara Health has partnered up with Niagara Economic Development for the construction phase of the South Niagara Site.
In order to help build, design, finance and maintain the Site, a new online tool has been launched to help the team link up with local businesses able to help the project by providing materials or services.
"Our businesses in Niagara have the skills, the talent and the passion needed to make significant contributions to this major project, which will have a lasting impact on our community," says Niagara Regional Chair Jim Bradley. "I look forward to seeing our local businesses not only benefit from this project, but also make their mark on this new local landmark."
Through the Niagara Business Directory, the filtered list of businesses categories will allow the pre-qualified teams to find local suppliers by variables such as sector, municipality and size.
The Niagara Region notes about 5,400 jobs were directly and indirectly created during the construction of the St. Catharines Site, and this project has the potential to bring even more opportunities to local businesses.
Data for the directory was gathered through the annual Niagara Region Employment Inventory, and individual businesses have not been vetted by Niagara Health, Niagara Region or Infrastructure Ontario.