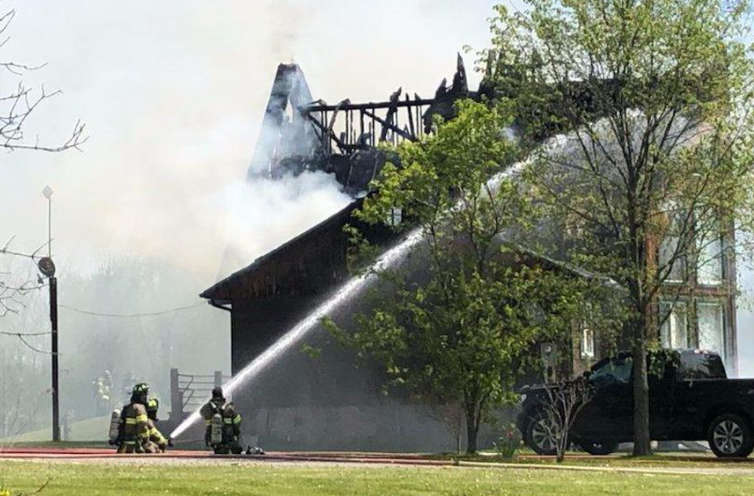 38 firefighters battle Schisler Road blaze.
A rural Niagara Falls home experienced extensive damage following a fire earlier today.
The Standard reporting crews were called to a log-cabin style home on Schisler Road near Montrose Road around 10:00 a.m.
For three hours, 38 firefighters battled the blaze.
One of the firefighters was assessed by paramedics, but no serious injuries have been reported.
Water had to be tanked in from the Niagara Falls, Fort Erie, Thorold and Welland fire departments, since there are no hydrants in the area.
The cause of the blaze remains under investigation, and a damage estimate is currently unknown.