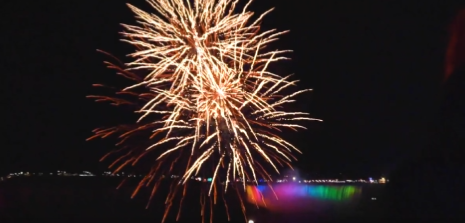 Nightly fireworks show paused tonight because of the effects of wildfires
For the second night in a row, there won't be fireworks at Niagara Falls.
Niagara Falls Tourism says it's putting the brakes on the nightly show again, as the air quality continues to be impacted by wildfire smoke.
Air quality conditions continue to be monitored.
Fire bans have been enacted throughout the region.
Niagara Falls Fireworks Program: Canada's popular fireworks to be paused for second consecutive night tonight June 8, 2023. pic.twitter.com/FHZQ4nTNDO

— Niagara Falls Tourism (@NFallsTourism) June 8, 2023