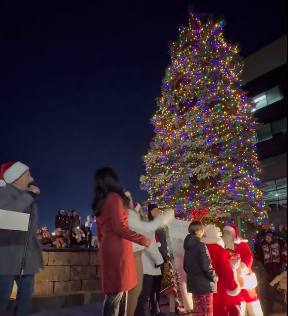 Santa Claus parades in Niagara Falls and Fort Erie
The Niagara Falls Christmas tree shines bright in front of city hall.
Santa himself had some helpers light it right after the Santa Claus Parade on Saturday, as hundreds cheered in the countdown led by Mayor Jim Diodati.
He then had some very important advice for the kids. "Make sure you hand your letter to Santa, so he's got lots of time to get your toys ready. So, boys and girls, make sure you come around and meet Santa one at a time... don't worry, he's not going to leave until he meets everyone."
The tree is sponsored by Alectra, raising money for the hospital foundation, and the Niagara Health Foundation Celebration of Light.
Santa was busy Saturday, also taking part in the Fort Erie parade.