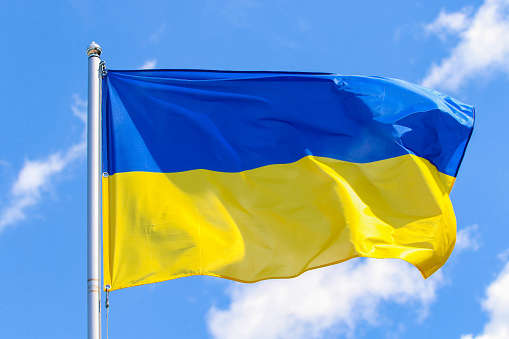 Rotary Clubs across Ontario, including the Rotary Club of St. Catharines South, donate $25,000 to AMD for Hope, a group created to provide medical and other supplies to Ukrainians.
Niagara is continuing to provide support to victims of the war in Ukraine.
The Rotary Club of St. Catharines South was recently part of a group of Rotary Clubs that donated $25,000 to AMD for Hope, which sends supplies, primarily medical supplies, to Ukrainians unable to leave the war zone.
AMD For Hope was created in February, just days after the attacks began.
Founder Anna Demchyshyn, who is Ukrainian, says she knew she had to do something when the war started.
"It just made me really sad, really deep inside, knowing that there are elderly people and seniors and children who are sitting in basements, who could get any of these respiratory illnesses and diseases and couldn't get any help."
Since February, the group has sent out ten shipments of medical supplies, as well as new and gently used clothing.
Anna also says as the war rages on, the need to help Ukrainians unable to escape remains high.
"Right now, what we need to understand is that our help is needed now more than ever, because everybody who was ever able to leave before, they already left. Now we have people who are stuck in that situation, and they have nowhere to go."
To find out more about AMD for Hope, or to donate, visit their website or Facebook page.