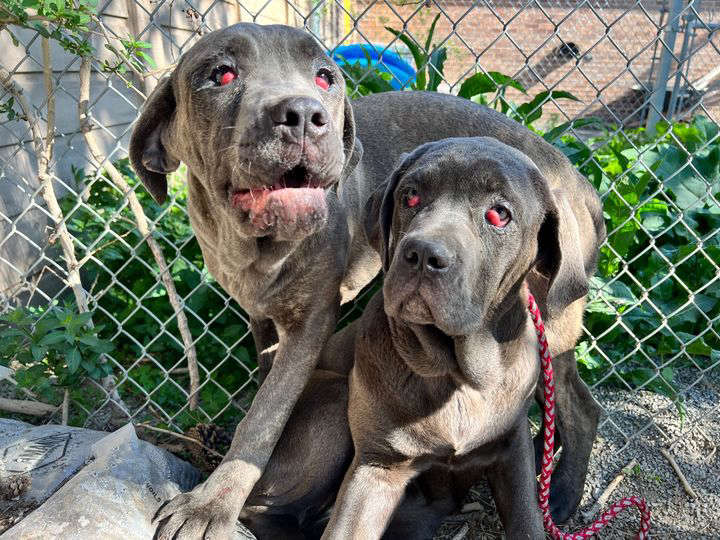 Photo Credit: Lincoln County Humane Society Facebook page
Two puppies to get $3,600 eye surgery.
The Lincoln County Humane Society is asking for donations to help two dogs that suffer from Cherry Eye.
The pups, named Thelma and Louise, were taken into the shelter after being abandoned in a park.
Their owner hasn't been found.
Staff say the surgeries will cost $3,600.
Once fully healed, the dogs will be placed for adoption.
Click here to help.