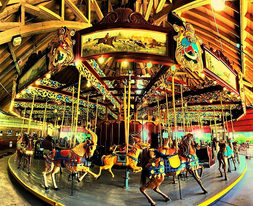 Photo Credit: Friends of the Carousel
Historic carousel re-opening for 101st season on Saturday.
A popular attraction in St. Catharines is about to re-open.
On Saturday, the Lakeside Park Carousel will kick off its 101st season.
The City of St. Catharines says the carousel will be open from 11:00 a.m. to 8:00 p.m. on weekends and holidays until July 1st.
After that, it will be open daily until September 5th.
The Carousel will cost five cents a ride, or admission by donation.