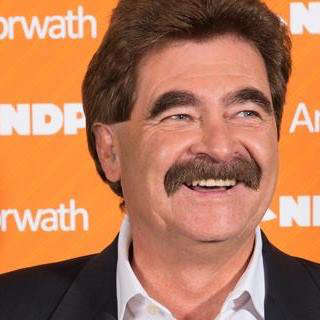 We're continuing to profile the candidates running in the June 2nd provincial election. Today, we spoke with NDP candidate Wayne Gates.
Wayne Gates is running for re-election in the Niagara Falls riding for the NDP party.
Before being elected as MPP for the riding in 2014, he was a Niagara Falls city councilor, the campaign chair for United Way and President of Unifor Local 199, among other roles.
We spoke to Gates, who says growing up in poverty inspired him to become a voice for those who don't have one.
"Growing up, our entire family, we lived in poverty. I knew how important it was for the community to give our family a hand up and help us out. Without that community support, I probably wouldn't be an MPP today."
Gates says the biggest issues on the minds of voters in Niagara Falls is health care.
"There's a few things we gotta do around health care. We have to get our shovels in the ground and finally deliver on the new Niagara Falls hospital...we have to maintain our urgent care services in Fort Erie, and we need to fix our long term care and our home care services for seniors in our communities."
He also notes affordability, particularly for young people, is another major issue heading into June 2nd.
"The affordability issue is one I believe is very, very critical for young people. Our young people are really struggling to pay for things that are important to them, particularly housing."
Gates is running against Conservative candidate Bob Gale, Liberal candidate Ashley Waters and Green Party member Tommy Ward.
You can hear the entire interview with Wayne Gates below.