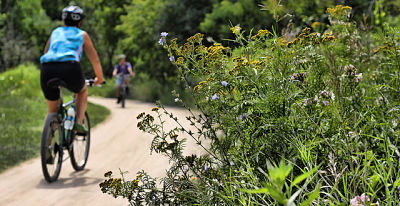 Dozens of riders to take part
This Sunday marks the inaugural Niagara Region Myeloma Canada Ride: Bike to Beat Myeloma.
The Mayor of Thorold, Terry Ugulini, will be on-site to officiate the start of the Ride at 9:15 a.m. at Port Robinson Community Centre.
He will be joined by the Mayor of Pelham, Marvin Junkin.
As the 50 cyclists wheel-in for lunch between 11:30 a.m. and 12:30 p.m., the Mayor of Port Colborne, Bill Steele, will welcome cyclists and offer greetings at the gazebo located at H.H. Knoll Lakeview Park.
Myeloma is a little-known and incurable cancer of the plasma cells.
Money from the ride goes to fund critical research.