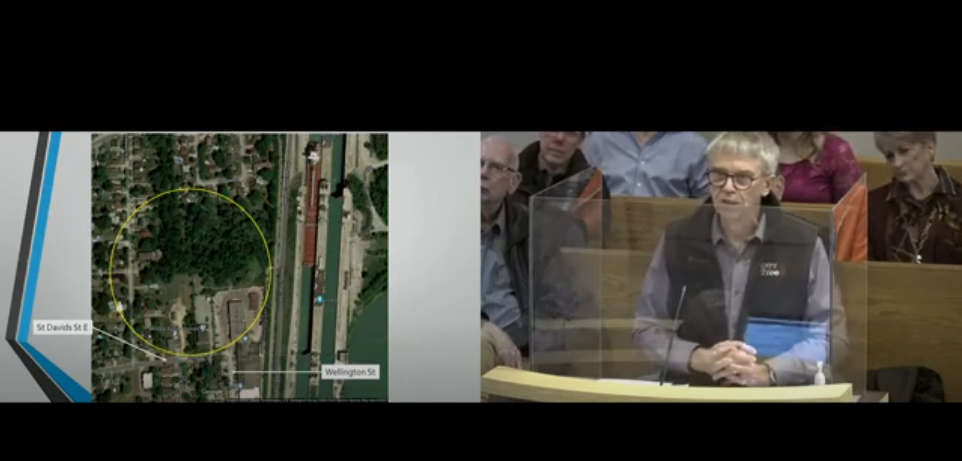 City council has directed staff to report back with more information on the lot near the Canal
Thorold town council is eyeing a 4-acre piece of city owned property off St. David's road east for a 40 to 60 unit community housing complex.
Council heard from a Thorold Housing Group, with presenter Bill Vanderklippe indicating it's close to downtown services, transportation, and it's community owned.
"If we have to start bidding on a property, then you recognize that when you deal with affordable housing, if your input costs increase, it just becomes less and less affordable, because of what we would have to charge the tenants down the road," he says.
The group One Thorold asked council to ensure the property remain in city hands along with a long-term lease agreement.
A Thorold Housing group is hoping to convert a 4-acre piece of city owned land near the Canal into community housing.
Councillor Longo asked about funding, whether it be regional, provincial or federal.
Vanderklippe couldn't say, relaying instead what interested partners told him. "Everybody says 'Before you come talk to us, you gotta have a piece of property on the table.' So, if we can have assurance from this community that this is a piece of property that they can dedicate to this, then we will have a much better concrete proposal."
Coordination for the work is being done between the Thorold Housing Group, Bethlehem Housing and Support Services, and Rankin Construction.