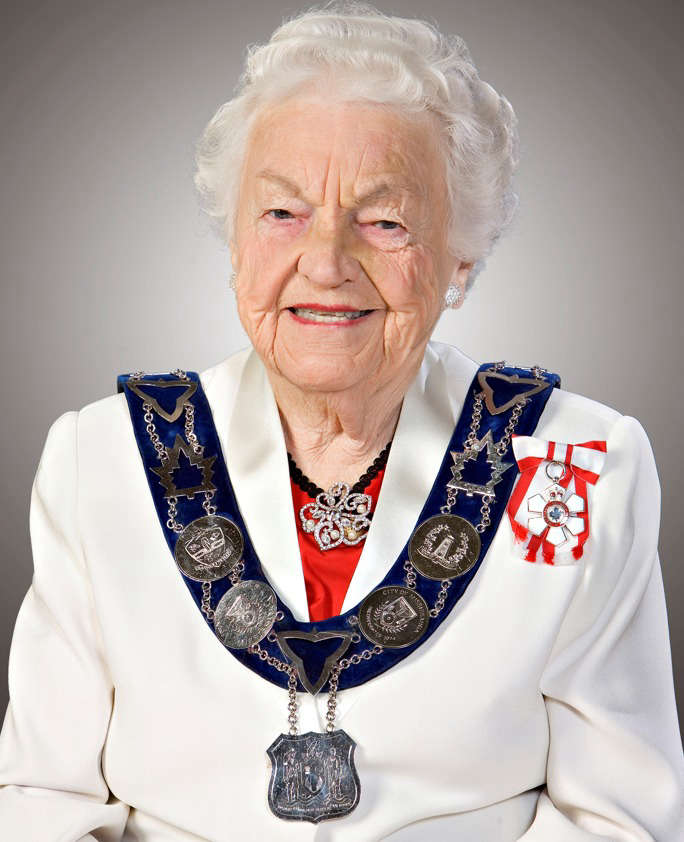 Photo Credit: City of Mississauga
Funeral to take place on what would have been her 102nd birthday
The state funeral for Hazel McCallion has been scheduled for Valentine's Day.
The service falls on what would have been her 102nd birthday.
The funeral will be held at the Paramount Fine Foods Centre in Mississauga, and members of the public are invited.
Attendees will include Premier Doug Ford and current Mississauga mayor Bonnie Crombie.
The former mayor of Mississauga died on January 29th at the age of 101.