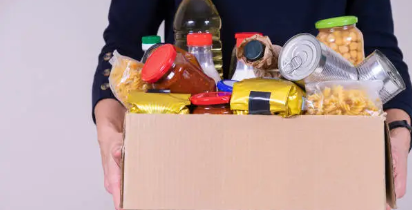 Save money if you donate between September 25th and October 5th
You'll soon have a chance to save some money and help a good cause.
Habitat for Humanity Niagara ReStores. are asking customers to bring in non perishable food items between September 25th and October 5th.
In exchange customers will get a coupon for 25 percent off their entire purchase.
Items most needed include the following:
Canned meat
Hearty soups & stews
School-safe snacks
Canned fruit
Canned vegetables
Pasta & pasta sauce
Packaged side dishes (i.e. Sidekicks)
"We started the food drive back in 2020, when our local food agencies and support organizations were facing unprecedented challenges because of COVID," explains Mark Carl, CEO of Habitat Niagara. "But with rising inflation and the increasing cost of living post-pandemic, our community food banks continue to struggle to meet demand. We're asking anyone who can spare some extra groceries to bring them into the ReStore and we'll ensure they get to those who need them."
Donations will be given to local food banks, including Community Care of St. Catharines & Thorold, GBF Community Services in Grimsby and The Hope Centre in Fonthill.
"As many in our community have experienced first-hand for the first time this year, the need in our community continues to increase," says Betty-Lou Souter, CEO of Community Care of St. Catharines and Thorold. "As prices rise, our service numbers increase in turn - we see an average of 65 new clients registering with us each week, with an average of 1,800 registered clients utilizing our services weekly."
Last year, over 1,500 pounds of food were collected.
More information can be found here.