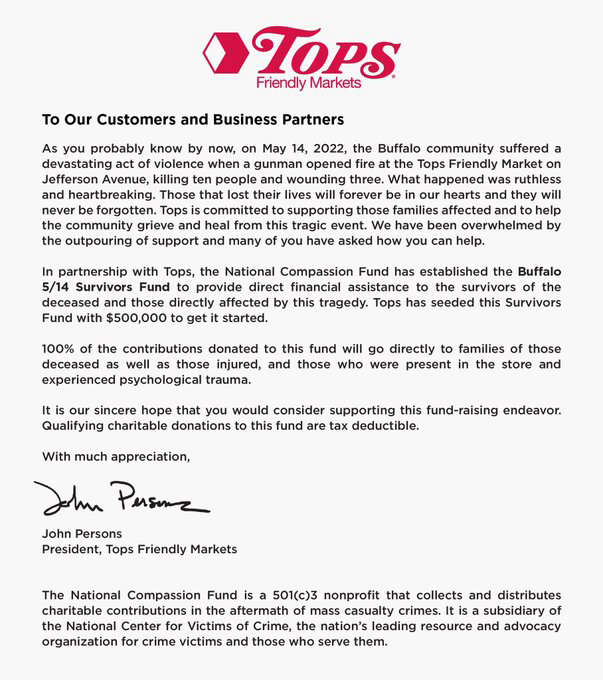 Supermarket chain says 100 percent of funds go directly to those impacted by tragedy
Tops Markets has launched a fundraiser to help the survivors and victims families of last weekends horrific mass shooting at one of its stores in Buffalo.
Tops officials say the Buffalo 5/14 Survivors Fund will provide direct financial assistance to those impacted by the tragedy.
The supermarket chain has donated $500,000 to get the fund started.
Tops says the money will go to victims, survivors families and those who were in the store and experienced psychological trauma after an 18 year old gunman opened fire Saturday afternoon killing 10 people and wounding three others.
Click here to donate