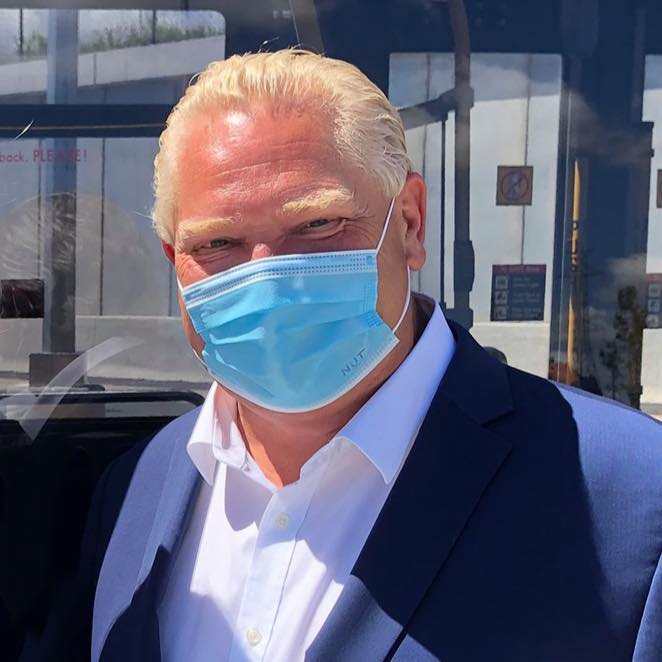 Ford spoke at this morning's ROMA conference, touching on issues relating to hospital capacity, the housing crisis and broadband internet.
Premier Doug Ford addressed the Rural Ontario Municipal Association (ROMA) conference this morning, touching on issues including the housing crisis, broadband internet and hospital capacity.
The Premier said the province is expecting a population increase of more than 2 million people over the next ten years, with areas in and around the Greater Golden Horseshoe possibly seeing a 17 percent rise in population.
He said that he did discuss the issue with big city mayors last week, but noted the housing crisis also significantly impacts rural Ontario communities.
Ford also discussed infrastructure, noting that his government is investing about $4 billion over a six year period to improve broadband internet in communities across Ontario.
As well, the Premier touched on the topic of hospital capacity, saying the Omicron variant has been challenging for both rural and urban areas.
"The pandemic has made it clear that we must not stop building the modern hospital capacity this province needs.
So, we will continue to deliver more hospitals all across Ontario, making the largest investments in provincial history to ensure that people can get the healthcare they need regardless of where they live."
I want to thank all members of @ROMA_Ont and Minister @SteveClarkPC for participating virtually today. I look forward to working together to improve our trades programs and solve housing issues including those faced by northern & rural communities in our province. pic.twitter.com/MBZwk9dlmR

— Doug Ford (@fordnation) January 23, 2022