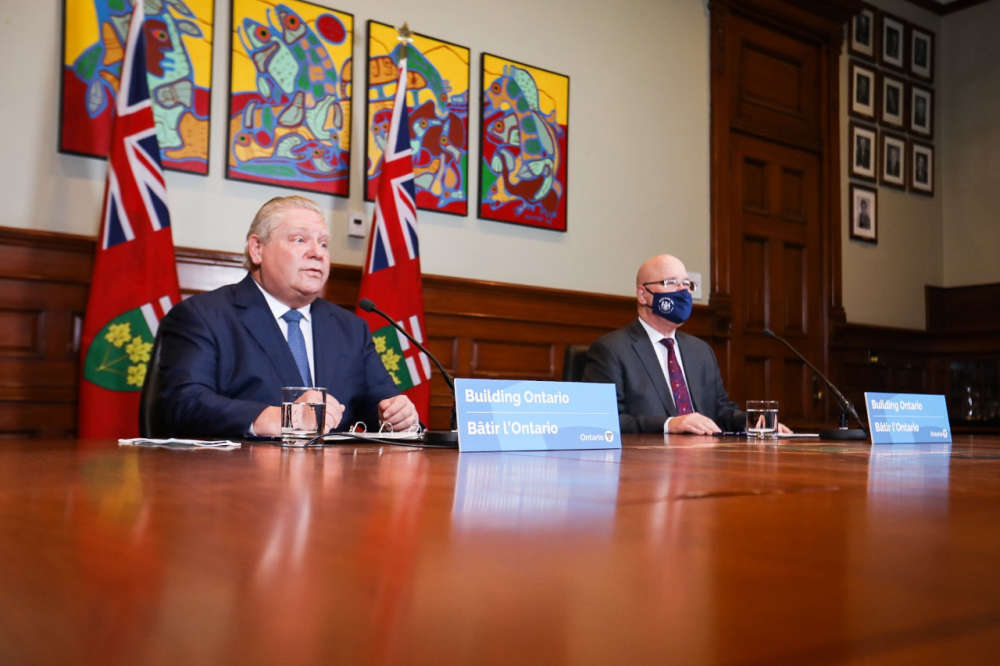 The $45 million will used to help streamline and accelerate housing applications, so more homes can get built. 
Premier Doug Ford is promising $45 million to help Ontario's 39 largest municipalities to streamline development approvals and build more homes.
Ford and Minister of Municipal Affairs and Housing met with big city mayors and regional chairs this morning to discussing the housing crisis. Ford says the dream of owning a home, is just that for far too many people in Ontario.
"Young families, seniors and all hardworking Ontarians are desperate for housing that meets their needs and budget. At a time when our province is growing, our government will continue to use every tool we have to help municipalities get more homes built faster to help more families realize the dream of home ownership."
The $45 million will used for a new Streamline Development Approval Fund. The fund will help streamline and accelerate housing applications, so more homes can get built.
Minister Clark says municipalities can use the funding to star online systems that make it easier for applicants to navigate the development approvals process.
"After a decade of mismanagement and inaction under the previous government, the housing crisis in Ontario will not be solved overnight or in one meeting – addressing housing supply is a long-term strategy that requires long-term commitment, collaboration, and coordination. Today's Summit was an important next step to identify what additional measures we can take to increase the supply of housing and make it easier for Ontarians and their families to find a home that meets their needs and budget. As we continue this dialogue, our government will ensure municipalities have the tools and resources they need to unlock housing in every community across Ontario."
Ontario Liberal Leader Steven Del Duca says the plan does not go far enough, to help people get a new home.
"Over the last four years, home ownership has become out of reach for almost all young families. A housing market that was already too expensive has run out of control, and Doug Ford has only made it more difficult for families to afford a home, whether you want to rent or own. His changes to rental controls have left families facing double digit surges in rental cost rates, and he has no plan to reverse his disastrous decisions."