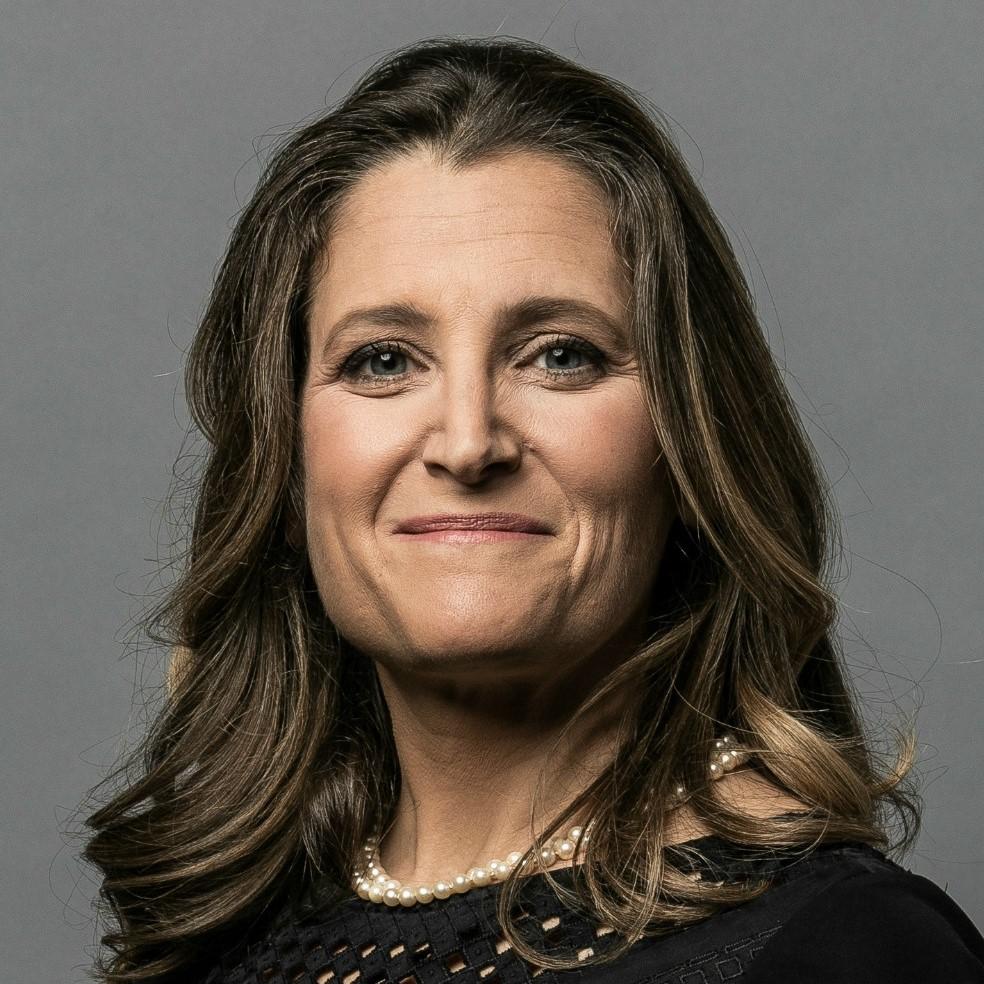 Photo Credit: @cafreeland Twitter
Finance Minister Chrystia Freeland says the budget includes about $59.5 billion in new spending over the next five years
The federal government has released its 2023 budget.
Highlights include over $2 billion for a GST tax credit billed as a grocery rebate, and more than $46 billion for health deals with the provinces and territories.
It also includes $13 billion to expand the federal dental plan, and over $4 billion for a tax credit on clean tech manufacturing.
The budget also shows the federal deficit is expected to be around $43 billion this fiscal year.
Finance Minister Chrystia Freeland says the deficit will gradually decline over the next five years, and be around $14 billion by 2028.
The NDP say they will vote for the budget, keeping the government in power, while the Conservatives say they'll vote against it, accusing the government of adding fuel to the inflationary crisis with its spending.